Main representatives of each period of Painting – Complete List
What are the main representatives of each period and in each country?
The following are the most representative painters of painting by continents and countries.
Painters representing Asian painting
Mugi Fuchang (1210-1269)
He is attributed important works such as the triptych of Guan Yin flanked by the family monkey and a crane currently in the Daitoku-ji in Kyoto; the tiger and the dragon and the abundantly reproduced. Other works sometimes attributed are several nature studies and a Luohan painting in the Seikadō Bunko Art Museum.
Kano Eitoku (1543-1590)
His pictorial work is characterized by monumentalism and profuse use of gold paint. His most common subject matter was landscapes, flowers, animals and trees. Much of his work was destroyed in the revolts that occurred during the establishment of the Tokugawa shogunate.
Ike no Taiga (1723-1776)
Painter, calligrapher born in Kyoto during the Edo period. Together with Yosa Buson, he perfected the art of bunjinga (lettered painting) or nanga (southern painting). His works are a reflection of his passion for Chinese culture, as well as his painting techniques.
Kuroda Seiki (1866-1924)
Japanese painter and teacher, he brought Western theories about art to the Japanese public. One of the leaders of the Yōga (Western-style) which was a movement in Japanese painting in the 19th and early 20th century.
Baitou Zhen (1920) 
Contemporary painter. His work is impressive, passionate, colorful, his painting highlights powerful, lively, energetic worlds, mostly natural landscapes that simulate a river or waterfalls with waters that flow between rocks, reddish, orange mountains with life on the slopes, also darker and gloomy worlds.
Representative painters of European painting
Leonardo da Vinci (1452-1519) 
Italian painter, creator of the Renaissance, humanist of great and multiple talents, as well as visionary. His drawings and paintings are among the most famous in the world, he is well known for his great achievements in the field of art. He is also remembered and analyzed for being a great historical character and exceptional genius, mysterious and for it has nurtured the entertainment industry which has increased his fame and recognition. One of his emblematic works is the Mona Lisa (1503-06) and the other, The Last Supper (1495-97). The Vitruvian Man (1490), a study of the ideal proportions of the human body, is a famous drawing accompanied by an anatomical description.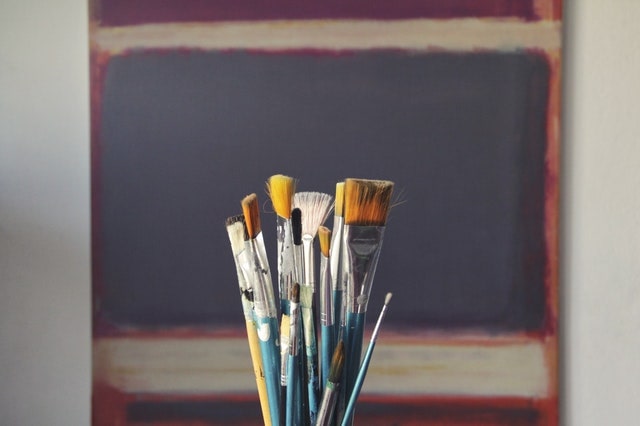 Michelangelo Merisi da Caravaggio (1571-1610)
Italian painter, of great renown and creator of naturalism, evidenced in his sacred paintings. He makes a theatrical use of chiaroscuro, hence he also had great influence in the development of the Baroque. He was a painter who developed several commissioned works of religious paintings. He was criticized not only for the realistic and human representation of his characters but also for using beggars and prostitutes as models.  Some examples of his famous paintings are: The Vocation of St. Matthew (ca. 1599-1600) and Bacchus (1595).
Francisco de Goya (1746-1828)  
Goya is considered an enigma. He is a figure in the history of Art, very complex to study because he was a genius. A restless artist impossible to classify, an incomparable painter. Goya was a court painter and a painter of the people. He also produced great works as a religious and mystical painter. Author of beauty and eroticism as evidenced in his painting La Maja desnuda (The Naked Maja). He also captured in his work the horror seen in Los fusilamientos del 3 de Mayo. He painted in almost all genres: oil and fresco. He was also a draftsman and engraver.  He made metamorphoses in painting. Another of his famous paintings was: The Apparition of the Virgin of Pilar to Santiago and his disciples from Zaragoza (1768 and 1769).
Vincent van Gogh (1853-1890) 
Dutch painter, post-impressionist, very well known and famous. His followers sympathize with the expressive interpretation of his paintings, with bright colors, loose brushstrokes and dramatic stories, as he struggled between passion for art, commercial failure and a touch of madness. Some of his works were: The Starry Night (1889), the Terrace of Coffee at Night (1888) and the series of Self-Portraits of Vincent van Gogh (1889).
Claude Monet (1840-1926)
French painter, well known among painting enthusiasts. He was also supported by the academy, for his importance in the history of art, as a representative of Impressionism. Whose name of the artistic movement was inspired by one of his paintings, called, the sunrise (1873). He painted in series, the most famous being: The series of paintings of Water Lilies and the series of paintings of the Portal of the Cathedral of Rouen.
Pablo Picasso (1881-1973) 
Spanish painter, considered the most famous painter in the world and the most famous of the 20th century. With great artistic merits, leader of the cubist movement. His fame favored the high quotation of the art market. Some of his famous works were: Guernica (1937) and Les Demoiselles d'Avignon (1907).
Salvador Dalí (1904-1989) 
Spanish painter, maximum representative of Surrealism and Dadaism beyond his works. Multifaceted and eccentric. Considered an artistic genius, due to the impressiveness of his paintings. Among which stand out: The Persistence of Memory (1931), The Temptation of St. Anthony (1946). Geopolitical child contemplating the birth of the new man (1943).
American Painters
Thomas Cole (1800-1879)
Influenced by the tradition of European romanticism, this painter identifies nature with Paradise. Therefore, his novel valuation of the American wilderness coincides in time with the independence and industrialization of the United States, which later allowed the consolidation of American painting as a national school, coming from the Hudson River School. One of his most emblematic works is: "Expulsion. Moon and Firelight". (1828). Oil on Canvas. 122 x 91 cm.
Victor Meirelles (1832-1903) 
Brazilian painter and teacher. Disciple of the Academy of Fine Arts of Rio de Janeiro, of Félix Taunay. He painted historical and battle scenes. He was in Europe, working in Italy in the studios of Minardi and Canzoni and at the School of Fine Arts in Paris. When he returned to his homeland (1862) he was appointed professor at the Academy.  He painted several portraits of the Empress of Brazil and some history paintings (Combate de Riachuelo and Paso del Humaytá). In collaboration with the Belgian painter Langerock he painted the panoramas of Rio de Janeiro, the discovery of Brazil, which was exhibited in Paris in 1899. The canvas The First Mass in Brazil was the primordial work of this artist.
Diego Rivera (1886-1957)
Mexican muralist painter, creator of several murals in different parts of the Historic Center of Mexico City, also in the National School of Agriculture of Chapingo, and in other Mexican cities (Cuernavaca and Acapulco). He made works in foreign cities such as: Buenos Aires, San Francisco, Detroit and New York.
Frida Kahlo (1907-1954)
She enjoyed the admiration of prominent painters and intellectuals of the time such as Pablo Picasso, Wassily Kandinski, André Breton and Marcel Duchamp. The recognition of her work both nationally and internationally was mostly after her death, especially from the 1970s onwards. It is difficult to include Kahlo in a certain school and trend, since her work is characterized by a synthesis of expressionist and surrealist elements with a popular theme. Some of her works are: Self-Portrait in Velvet Suit, 1926, oil on canvas. Portrait of Miguel N. Lira, 1927, oil on canvas. Portrait of Cristina, my sister, 1928, oil on wood. Time flies (self-portrait), 1929, oil on hard fiber. Frida and Diego Rivera or Frida Kahlo and Diego Rivera, 1931, oil on canvas. The Flying Bed, 1932, oil on metal.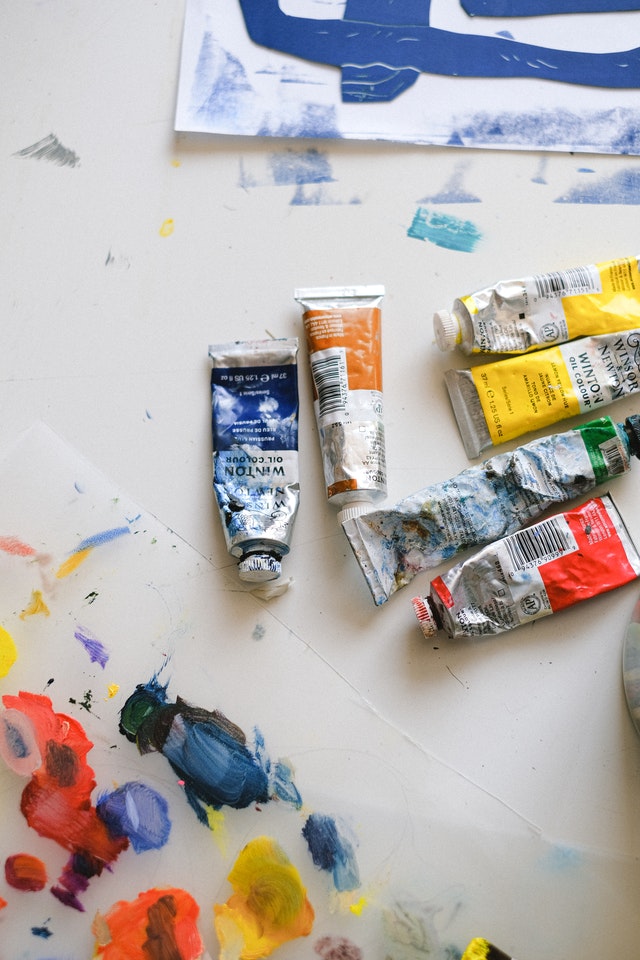 Jesús Rafael Soto (Venezuela, 1923 – Paris, France, 2005)
Considered the precursor of kinetic art in the 1950s. He introduced movement to the pictorial plane, investigating about the plastic arts. He focused his interest in provoking vibratory effects arising from the repetition of plastic elements that occur in the eye of the perceiver. Soto discovered that in order to achieve movement he had to introduce real space. To this end, he superimposes sheets of Plexiglas separated at a specific distance to create geometric patterns that are set in motion by the viewer's movement. He constructed works of large dimensions, using color, and materials such as wire and suspended rods or strokes that float and vibrate in relation to the background wefts. Some of his emblematic works are: Kinetic Structure of Geometric Elements, 1955. Painting on wood and plexiglass. Double relationship, 1969. Painting on wood, metal and nylon. Sphère Concorde, 1996. Nylon and wood threads.